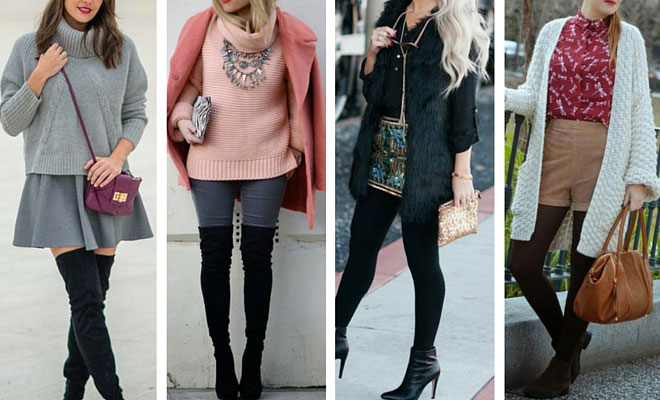 It's always difficult making that transition between your summer and winter closet but with these chic winter outfits, you may even find you could use most of your summer wardrobe clearly into the cold months too!
1. FAUX FUR FASHION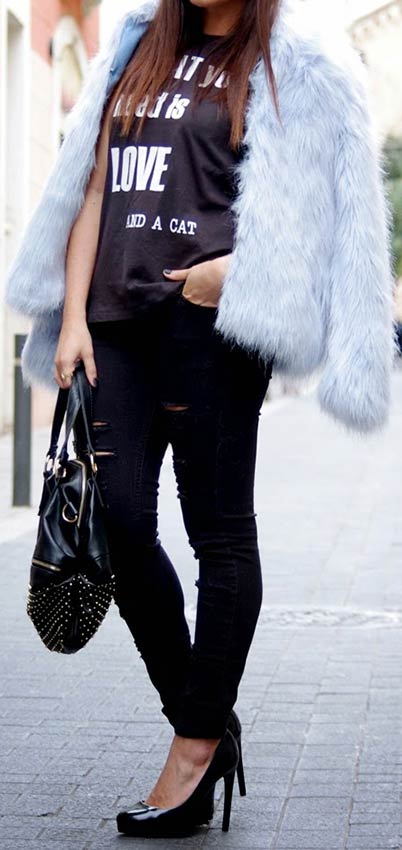 3. FAUX FUR COLLAR

For a smart look, simply add a jacket with a faux-fur collar. You're still keeping up with the winter 2016 trends but at the same time keeping it classic, elegant and simple. Matching your shoes with your fur will also help make the look 'pop'.
3. WINTER WELLIES

Who said jumping in puddles was just for kids? "Wellie-boots" or rubber boots now come in every color and design you could think of making it easier than ever to slip them in your every day fashion. Keep things simple by matching the boots to your outfit and you have a look that is both practical and cute. What more could you ask for?
4. LITTLE RED RIDING HOOD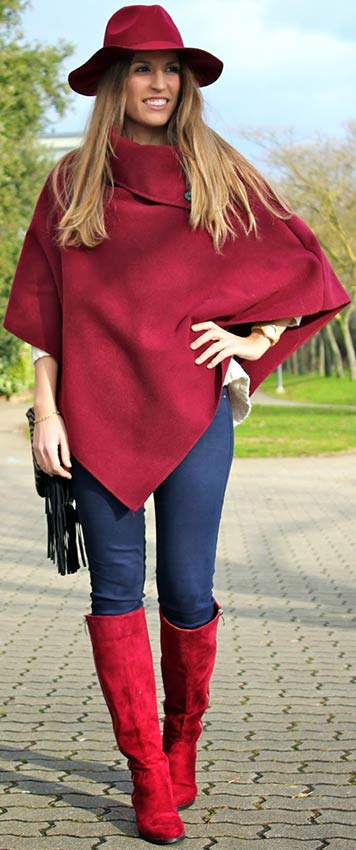 This look is perfect for winter 2016 and combines two things that are very on trend – the color red and the cape! Both of which were paraded around the catwalks by almost all of the big designers. Team a matching boot-and-cape combo with some plain jeans and you have a super-quick look that is both elegant and classy. You could even throw on a hat too although this is optional.
5. BRAVE & BELTED

Big belts were all over the winter 2016 collections and if you're trying one for the first time, keep things simple by wearing a cape or an oversized scarf and using your belt to keep it in place. Perfect for those days where it's not quite warm enough for a coat but not cool enough for nothing at all.