Oil slick hair is the trend that appeared when hair colorists looked at the swirls of petrol in the water and got inspired with its mesmerizing glow. The petrol effect, involving never-repeating palettes of magenta, purple, indigo, and emerald on darker tresses, is totally cool and dramatic.
However, is an oil slick color for everyone? Let's see if you should go for it.
Got tired of seeing your dull dark tresses in the mirror?
Are you reluctant to use much hair lightener so as not to damage your gorgeous tresses?
Searching for a long-lasting result that won't fade away the following day?
Do you wish to visit the hair salon less frequently?
Are you the real badass?
If most of these points are about you, read on: you will certainly love what you're going to see.
Remember how you would stare at those hypnotizing blurred colors reflected in puddles of gasoline when you were a child? Inspired by this amazing and truly unusual play of colors, modern colorists have given life to the oil slick hair trend. Since this color comes as a combination of various shades, every woman can have her own picture of her coloring idea. As for the initial look, it embraces purple, magenta, green, and also cobalt hues that you can achieve through anything from highlights on the ends to balayage. The trend was initially introduced for bold brunettes because the main aesthetics was all about the dark bases. Still, it has no limitations, so now girls with blonde hair can also adopt the trend, but in a different way.
The good news is, this color idea requires less maintenance than other multi-colored looks since it involves bolder and stronger hues that will stay longer with you. And last but not least, if you're a brunette, you can finally go for daring changes without damaging your precious locks: you only need to bleach some strands.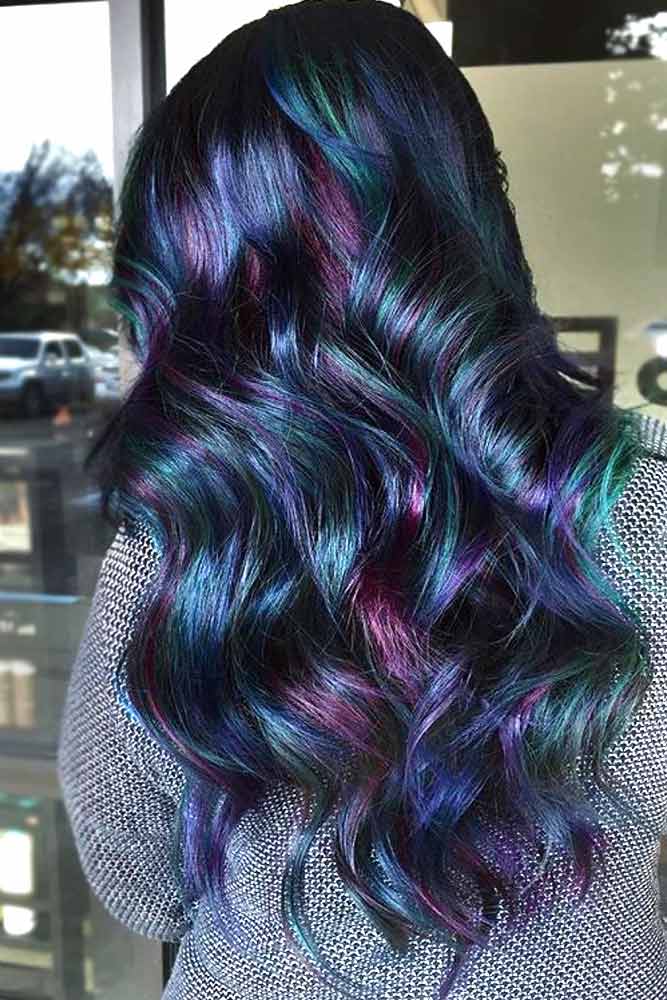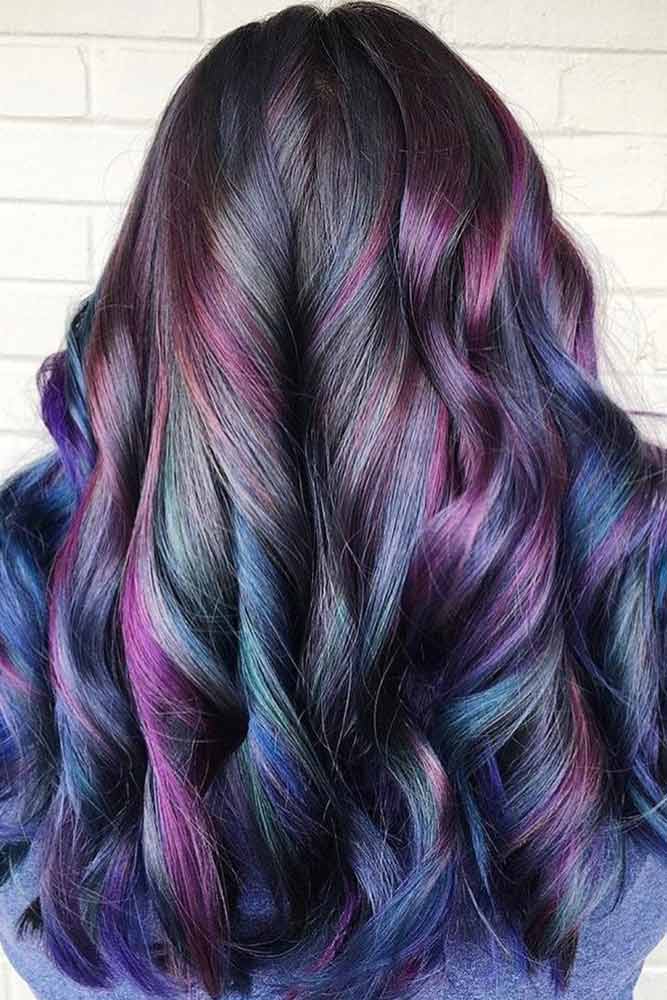 Now when you know more about the oil slick trend and think that it would be nice to follow it, we have some pieces of advice to ensure that your transition to an oil slick beauty goes as smoothly as possible.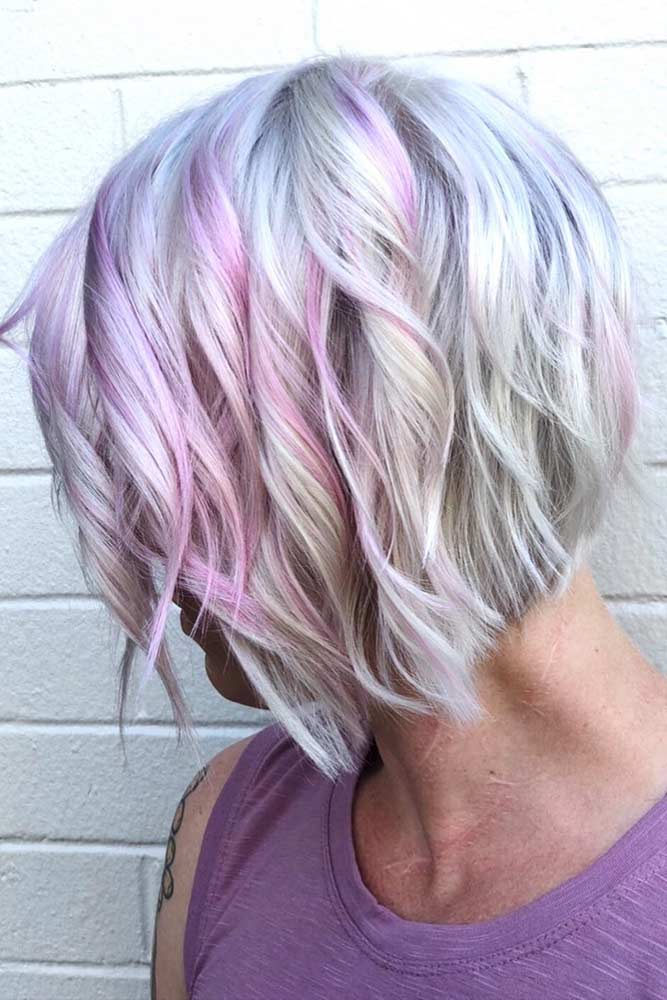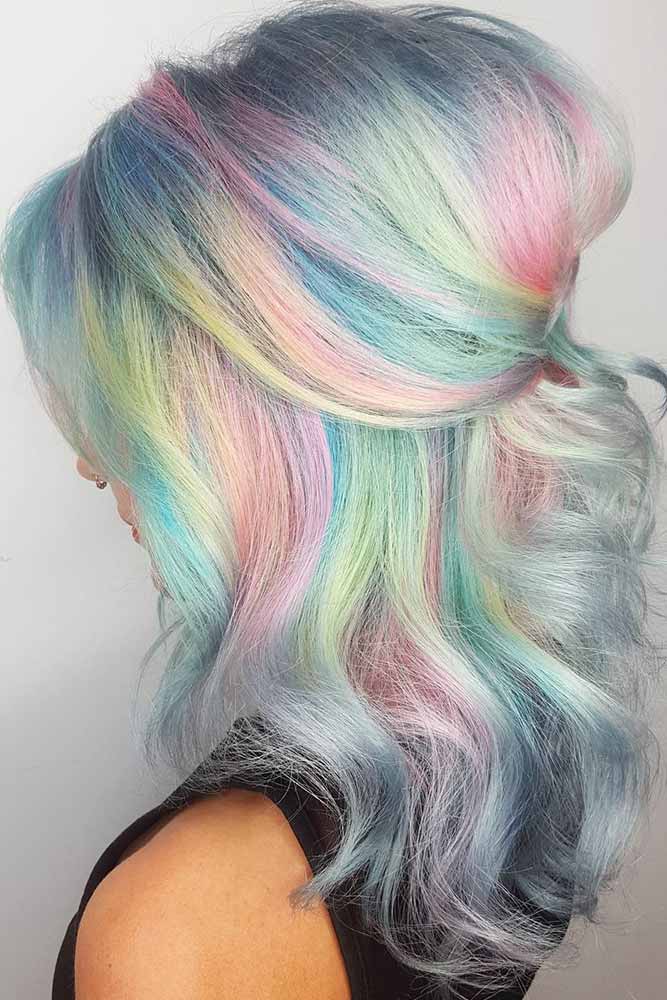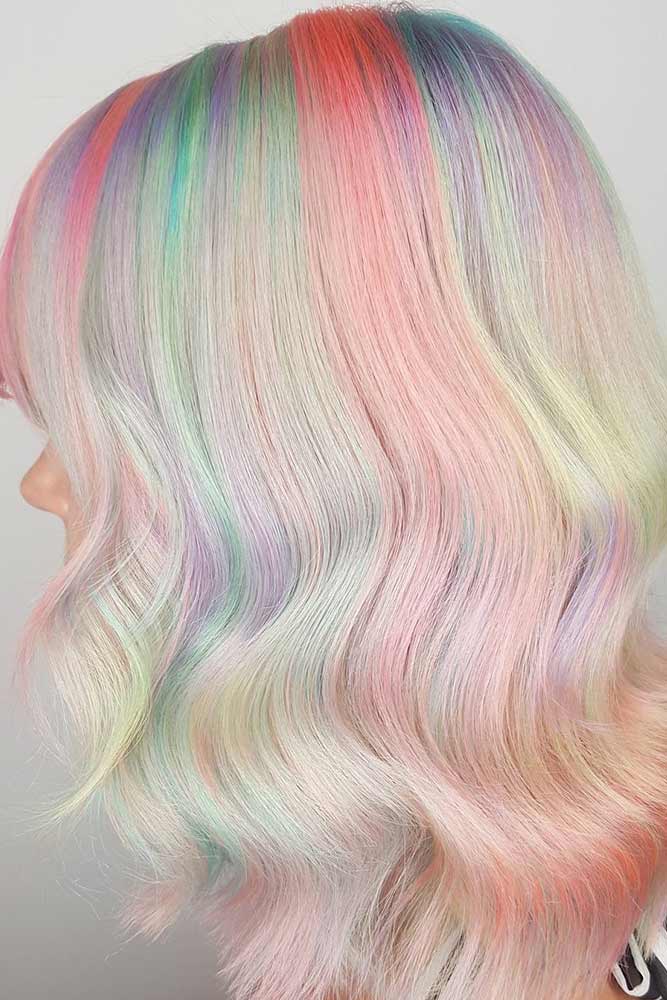 In case you are a blonde but wish to go for an oil slick color too, we have great news for you! There are techniques for blonde tresses that look similar but still stand out in the crowd of regular oil slick looks. Therefore, you can totally rock petrol hair. Obviously, you need to start with fully bleached hair to recreate this idea. Although it will take some time to maintain, the look is totally worth it.
https://lovehairstyles.com/oil-slick-hair/