Model Joanna Borov comes back to the runway with a spectacular performance for Anthony Rubio. beautiful face and "perfect" figure are not enough to be a successful model. You need to have personality, the ability to express yourself and adjust to different situations. International model Joanna Borov, who previously walked at Paris Fashion Week, London Fashion Week, LA Fashion Week among many others, recently did her first post-pandemic fashion show in Los Angeles.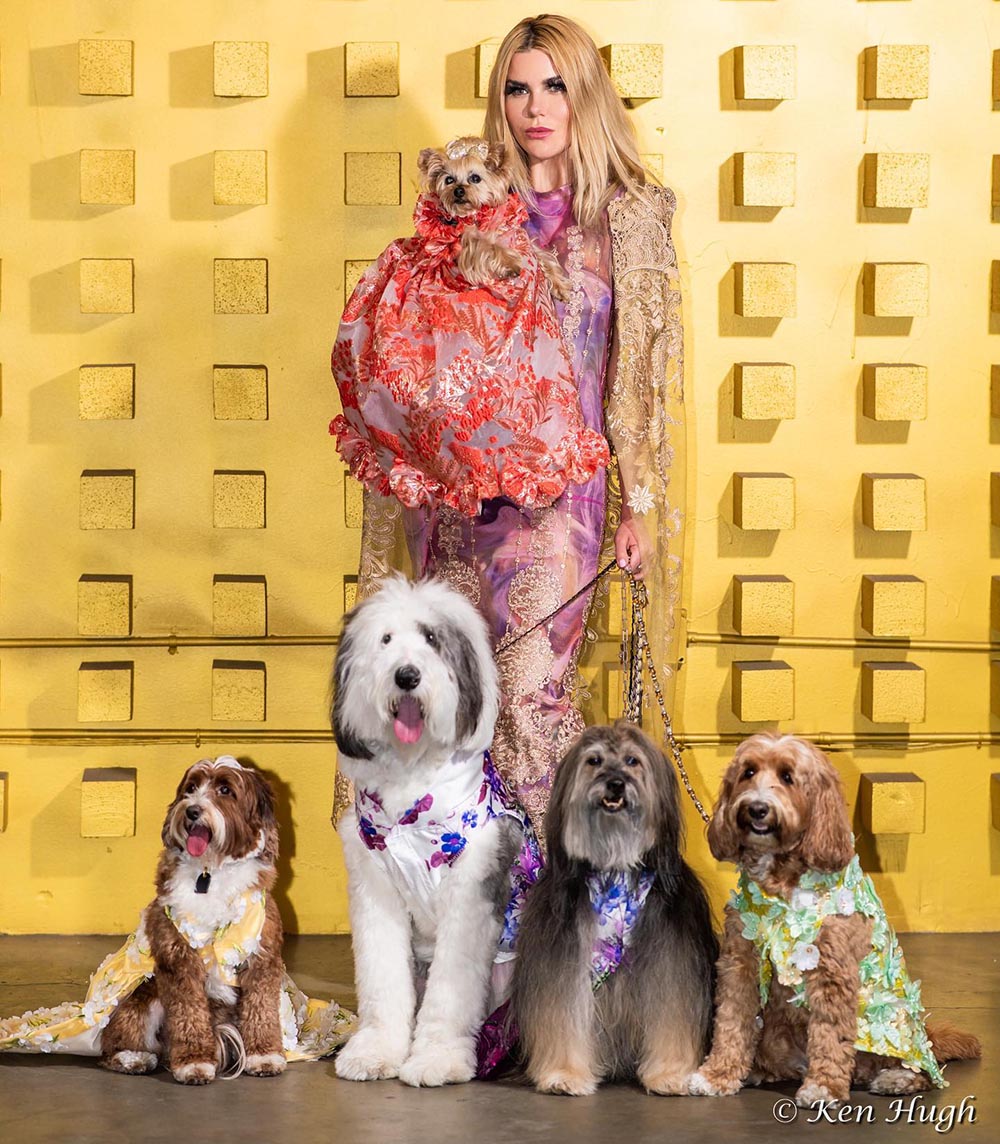 It was quite an event, since human models and canine models were all walking together for magnificent designer Anthony Rubio. Joanna, known for her immerse love for animals, regularly supporting animal charities, said it was one of the favorite moments of her entire career. She stunned in colorful long gowns, walking her canine co-models, then gathering several dogs backstage for outstanding pictures.
Anthony Rubio shared the photo of Joanna and canine models together and wrote "In order for a human model to be part of any Anthony Rubio Designs Fashion Presentation, we have to know that they love animals and will be attentive to their assigned canine model.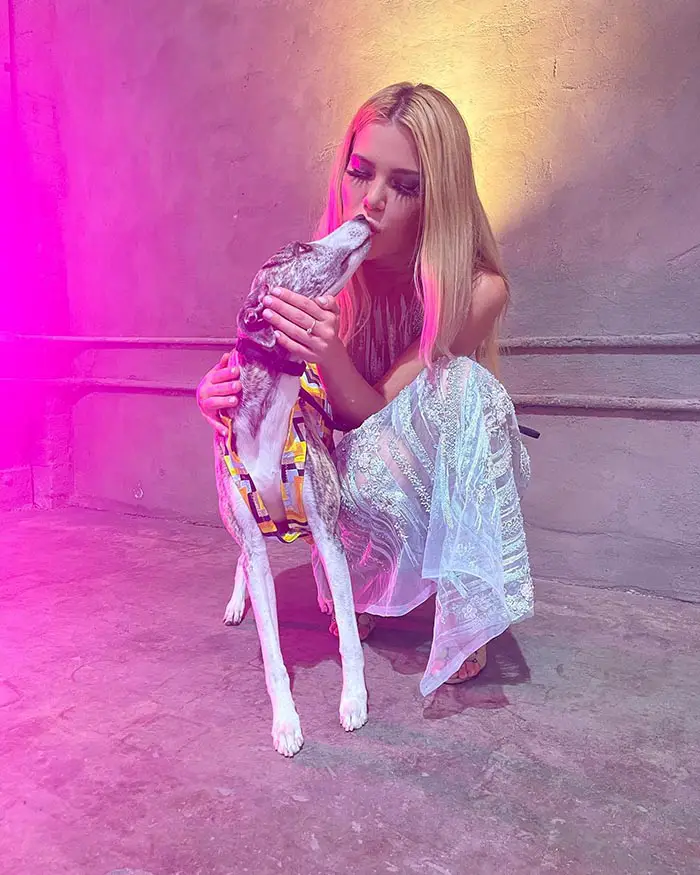 In this case, all of these critters wanted to model with this human model. The canines know….trust me….they know."
Since I remember I loved fashion. I started modeling while studying at the London College of Fashion, that's also when I launched my first clothing line for babies with allergies. After winning a few beauty pageants I started to get more and more offers from different brands. I have worked all over Europe, in Asia and South America, but two years ago I decided to try my luck in the USA, and I think it was a great decision.
I think that covid had a huge impact on the fashion and entertainment industry. Live events and productions were just not happening. I tried to make the best out of the situation but it was hard. I did some advertisement campaigns for different brands and some social media campaigns.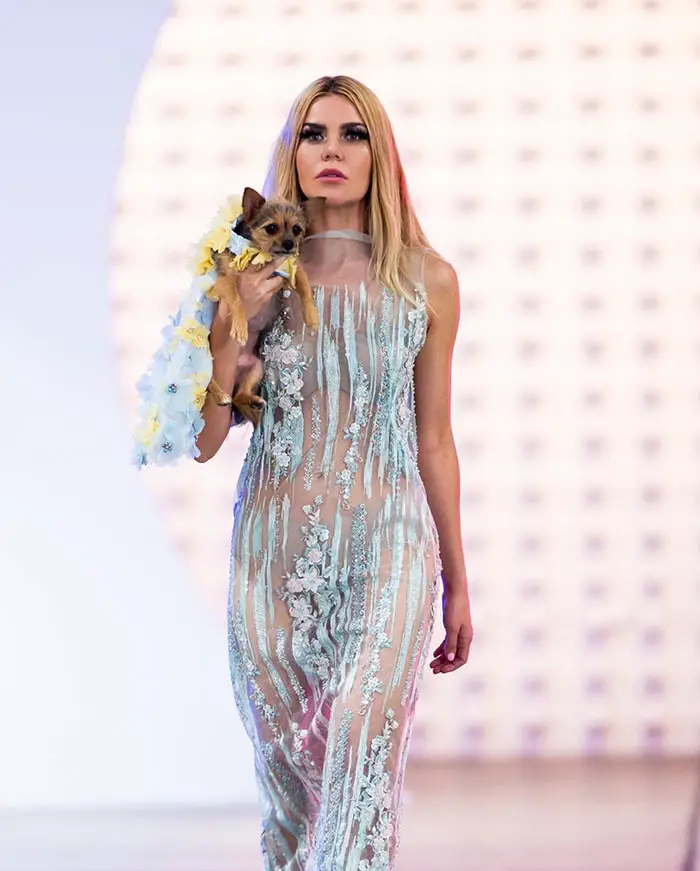 It's getting better and better everyday. The industry is waking up with new campaigns and events happening everyday. Fashion weeks are coming back! I'm so glad to be back on the runway!
Definitely, it was one of the best moments in my entire career. I absolutely love Anthony Rubio's designs for women and dogs. Canine models were wonderful, each dog has it's own personality but they all were well behaved and super professional. I have a chihuahua mix myself and he is one of the best things in my life! I really enjoyed this spectacular show and I hope to have an opportunity to do it again.
I just did Miami Swim Week, which was super exciting. I would love to do New York Fashion Week and LA Fashion this week. Also, I have some photo sessions for new designers lined up and I'm working on my own collection for women.
Take care of your body and mind! It's important to stay fit, have a healthy skin but it's also important to stay motivated and persistent. It's a highly competitive and challenging industry and it requires a lot of effort.
by FWO
fashionweekonline.com/model-joanna-borov-returns-to-the-runway-with-anthony-rubio-in-la