Men's fashion 2022 is filled with designs with soft texture models. Textures like velvet and velour correspond to the noble motifs of Victorian England. At the same time, they are extremely well combined with men's fashion 2022. Renowned designers like Ralph Lauren, Dolce & Gabbana, Joseph Abboud, Brioni, John Varvatos and many others see the man of the 2022 as a traditional English club member.
They have used velvet to create Bohemian ensembles, jackets and accessories.
There are few things in this world that can be hard to deny. One of those things is the practicality and comfort of leather jackets. Men's fashion 2022 autumn collections were full of leather pieces, particularly jackets. Classic short models were the most popular among all the presented ones.
For this piece of mens fashion clothing 2022 the designers have agreed on the color. They without a doubt suggest the classic black color, some shades of brown, grayish khaki and ocher. Distinguishing the texture of leather jackets depends on the dullness of the fabric, as well as its gloss.
To give leather jackets a unique and a modern look, the designers decided to add contrasted collars and a few more zippers to this mens clothing 2022.
Leather enthusiasts Brunello Cucinelli, Versace have presented amazing collections of leather pieces for men's fashion 2022.
We have already discussed that the use of leather is considered a classic approach to a fashion collection.
In men's fashion 2022 the approach to leather pants has been renovated with the addition of unusual belts, buckles, and some color variations like blue and olive, as well as combinations with leather and fur.
Suits have and always will be the most classic menswear of all time. Men's fashion 2022 could never exist without this piece in the collections of the designers of men's fashion clothing 2022.
Suits of gray and black colors and their shades will always stay the bright representatives of this classic item of clothing for men.
The designers, however, suggest adding colors, bright tones to the suits. Such examples may be seen in Kiton fashion shows.
Unlike Kiton designers, Joseph Abboud believes in black suits. However, he will never give you the chance to call this black collection of suits boring. The satin inserts on the suits make them stand out from the regular looking fashion trends.
The fashion trends of the 1980s have gradually brought back many trends. Among those trends, the love for logos is now a big component of men's fashion 2022. Sweaters, turtlenecks, hoodies and t-shirts of menswear trends 2021 are jam packed with logos and random letters.
Fashion houses decorate their mens fashion clothing 2022 with big logos as a tribute to street fashion styles.
Dinatella Versace took this approach to the next level, when he presented a sweatshirt, with an image of a leopard, accompanied by gold patterns on the runway.
Designers like Dolce & Gabbana, Fendi and Iceberg have also decided on complementing the accents once considered a sign of bad taste.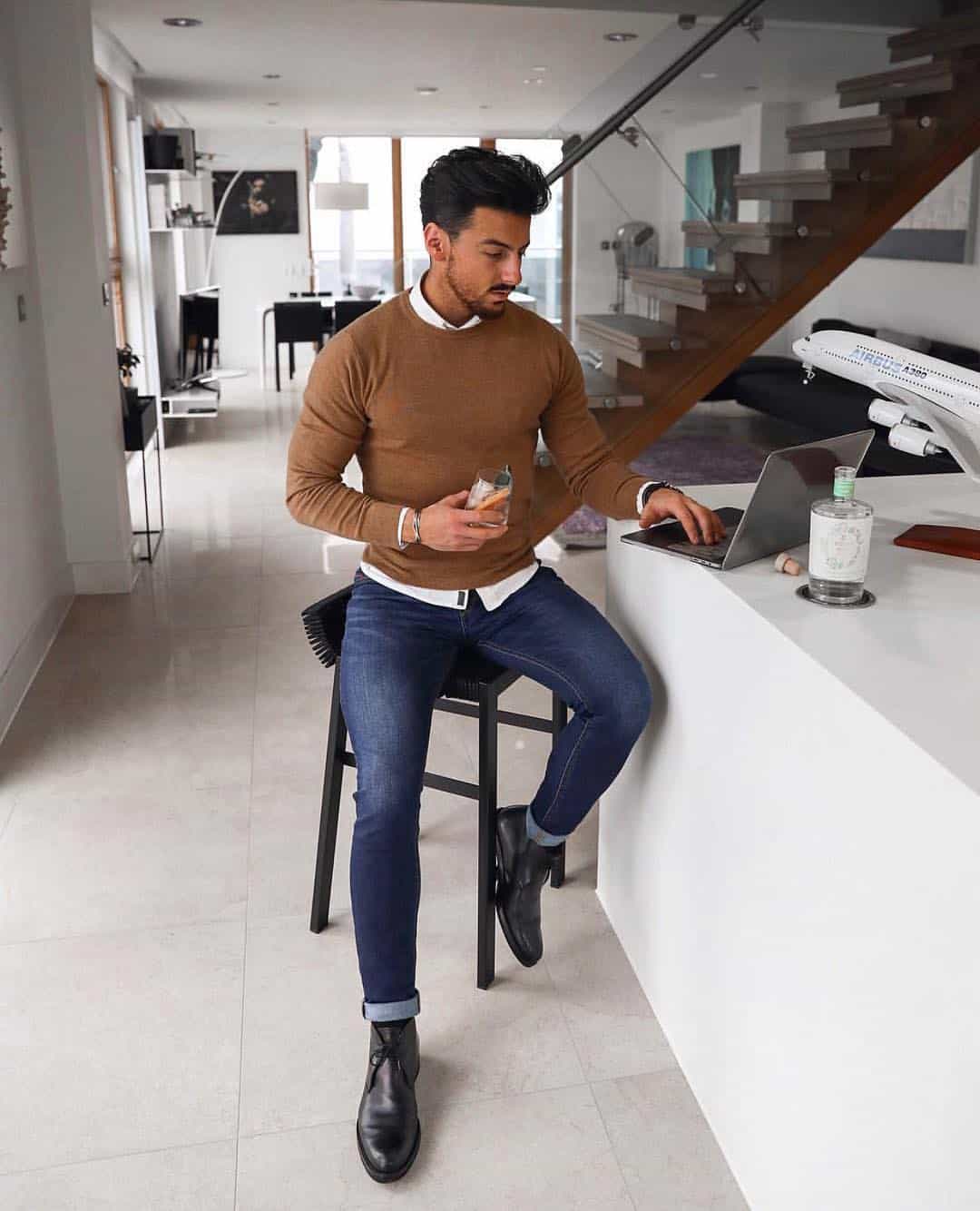 https://dress-trends.com/mens-fashion/