We know you're searching for sunglasses shapes to add to your rotation year-round, so we won't skimp on the trends you'll want to get to know. We scoured the runways and checked the new arrivals from our favorite eyewear brands — Oliver Peoples, Linda Farrow, Le Specs, and Quay Australia, just to name a few — and uncovered the biggest looks of 2022. These styles may be even more important than your blue-light reading glasses because you can wear them outside and inside — inside, like, when you're posing for an outfit selfie, of course.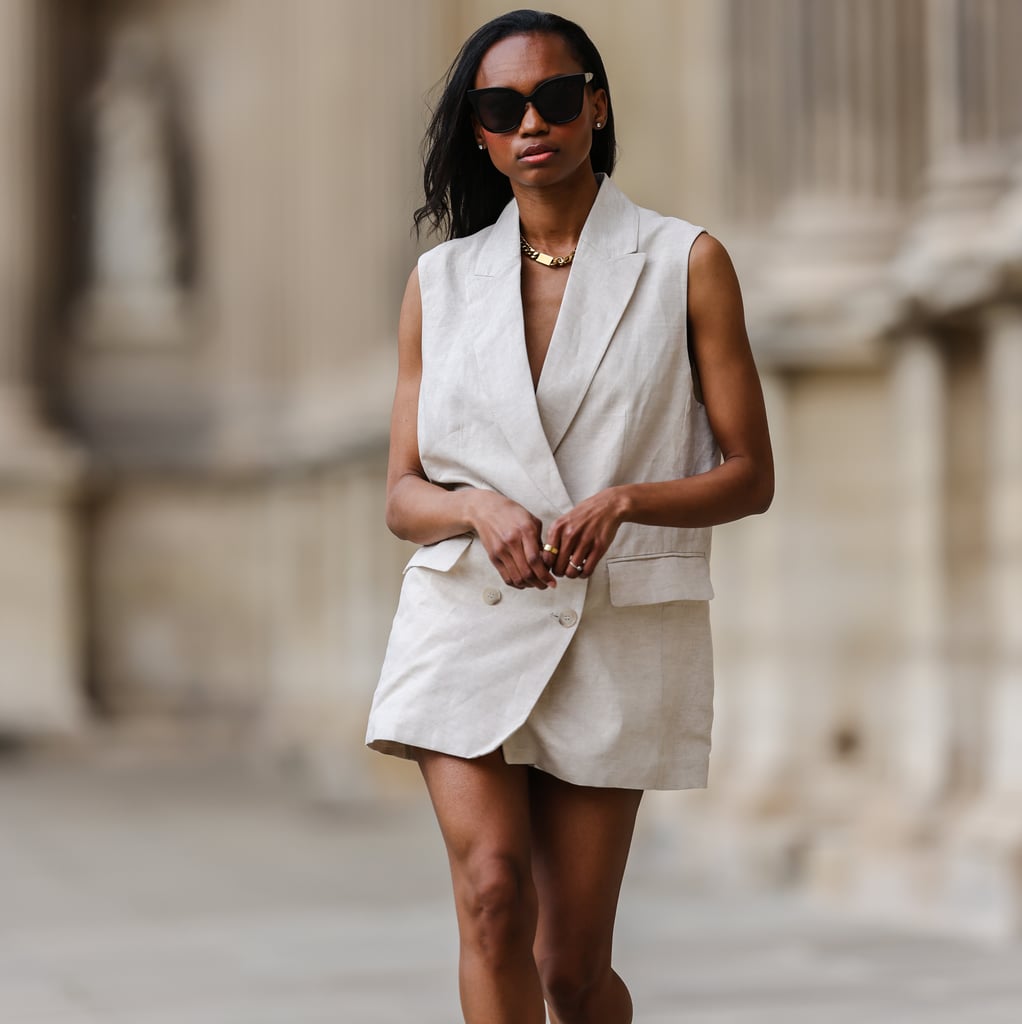 This year, we're not only seeing a repetition of certain shapes, but a recreation of them. Futuristic designs come in all forms — some have frames that swerve or make waves at the sides, while others feature incredibly cool cutouts in the actual lens itself. Meanwhile, heavy metal is a trend, and we're seeing yellow gold spike in particular, so now you'll have another accessory to match with all the delicate gold jewelry you've been collecting.
If you prefer something with structure, and you have the face shape to pull it off, shop for a rigid square or rectangle shape à la Cult Gaia, and if you want a next-level cat-eye, take inspiration from the '70s and go bold and oversize. Finally, if you love the playful appeal of lucite or acetate frames, the range of see-through sunglasses we've curated here will not disappoint. Ahead, jump down to the category you already know you love, or scroll past every pair of shades on our wish list.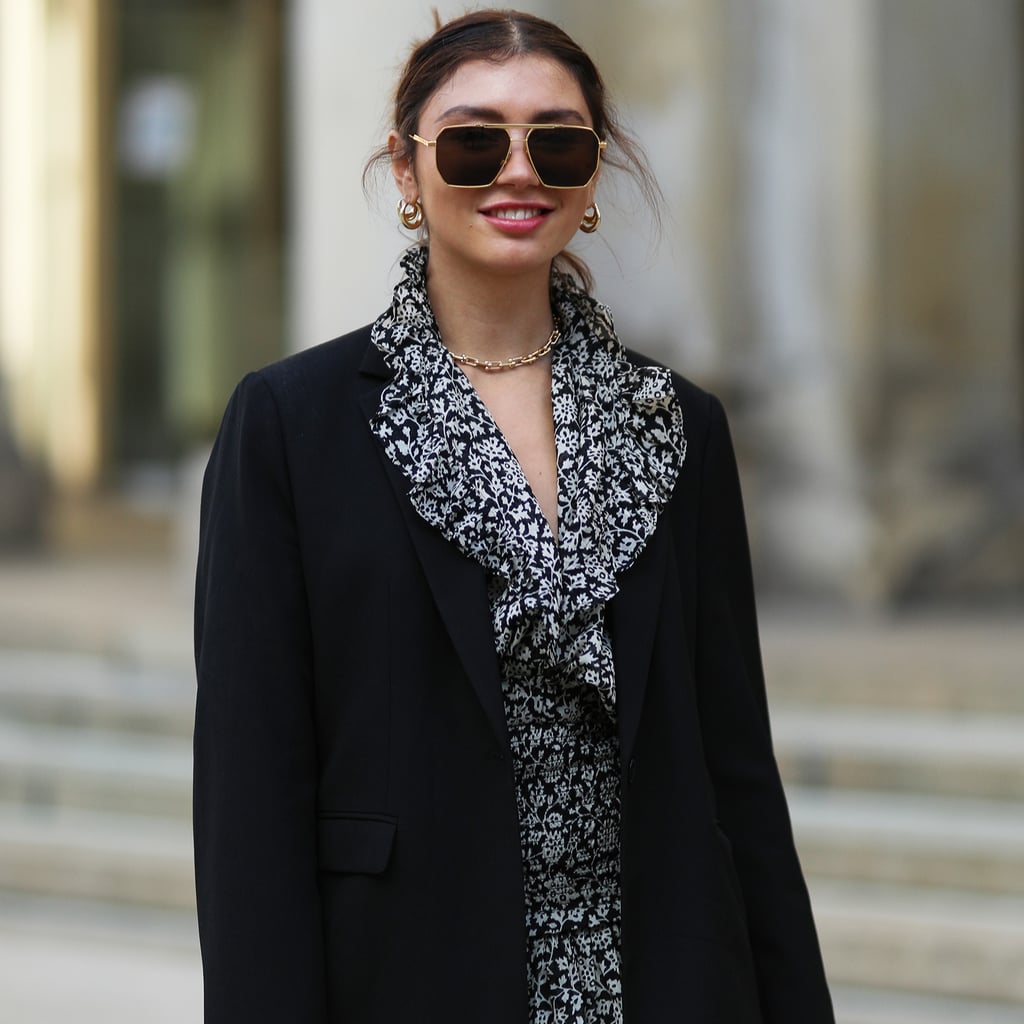 Go For Gold
This year, designers are going heavy on the metal. Even when frames are thin, yellow gold still stands out, especially when you team these up with your go-to hoops and chainlink necklaces. Prepare to glisten in the sunlight.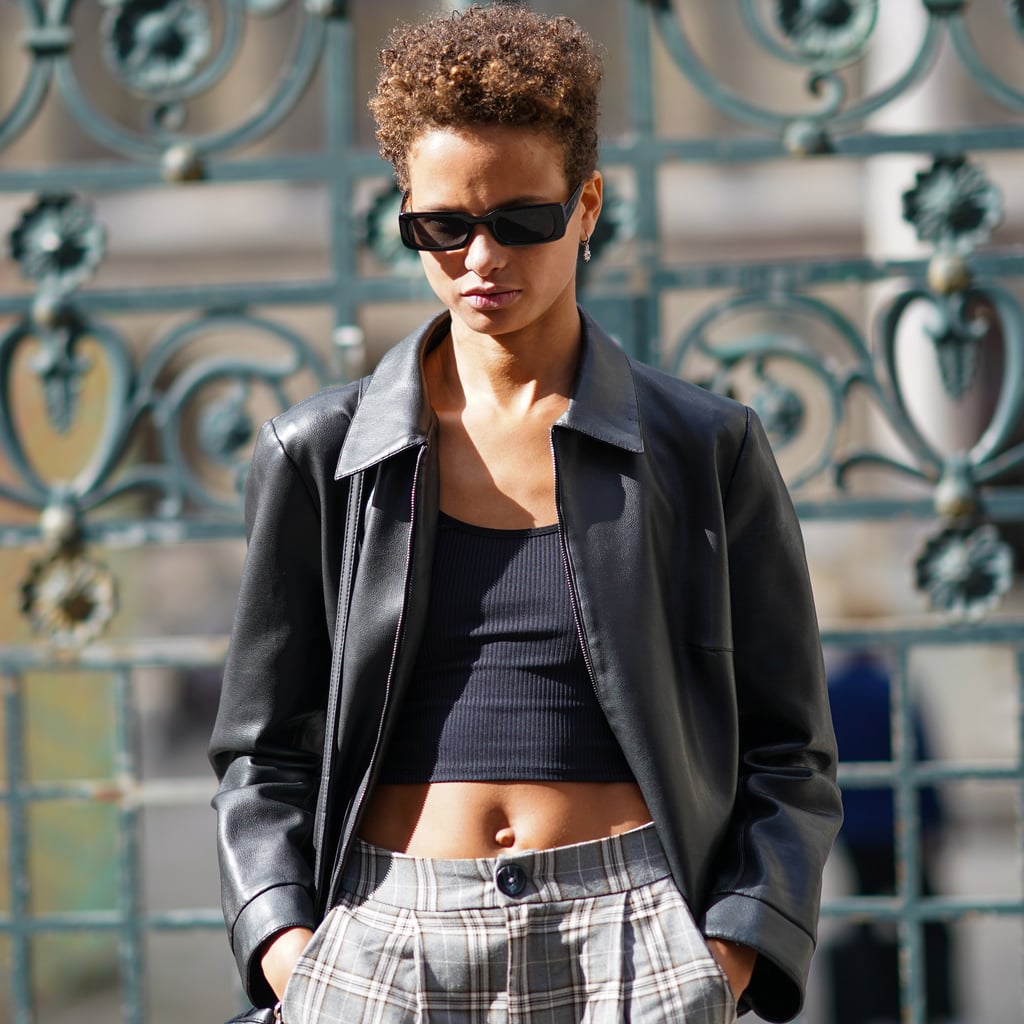 Fair and Square
Choose lenses that are ultra-structured and geometric, whether yours take the form of something more thin and rectangular, or long and square. This shape is rigid and brings your look a touch of edge.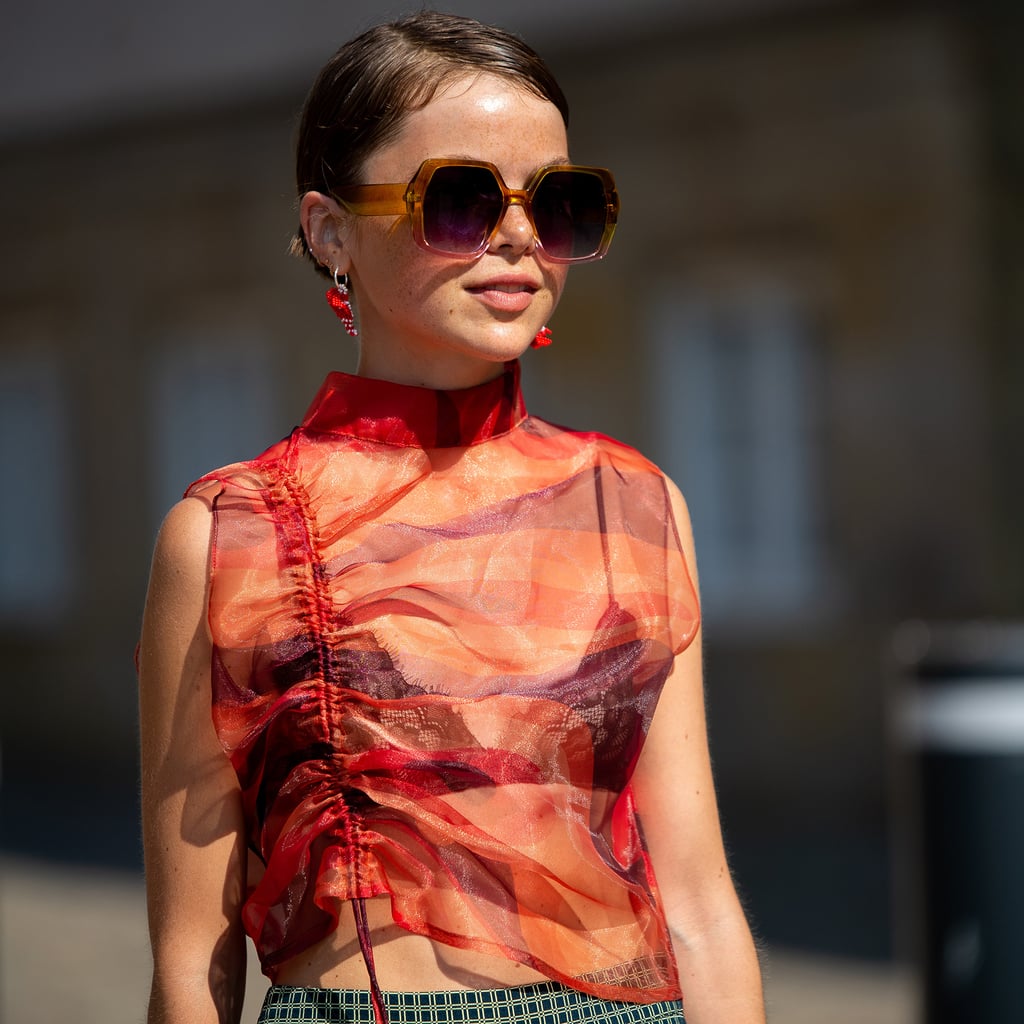 Look Through Lucite
Sunglasses made with acetate and a transparent frame bring your outfit an undeniable tinge of playfulness. Go as see-through as your heart desires, selecting from ombré designs or colorless styles.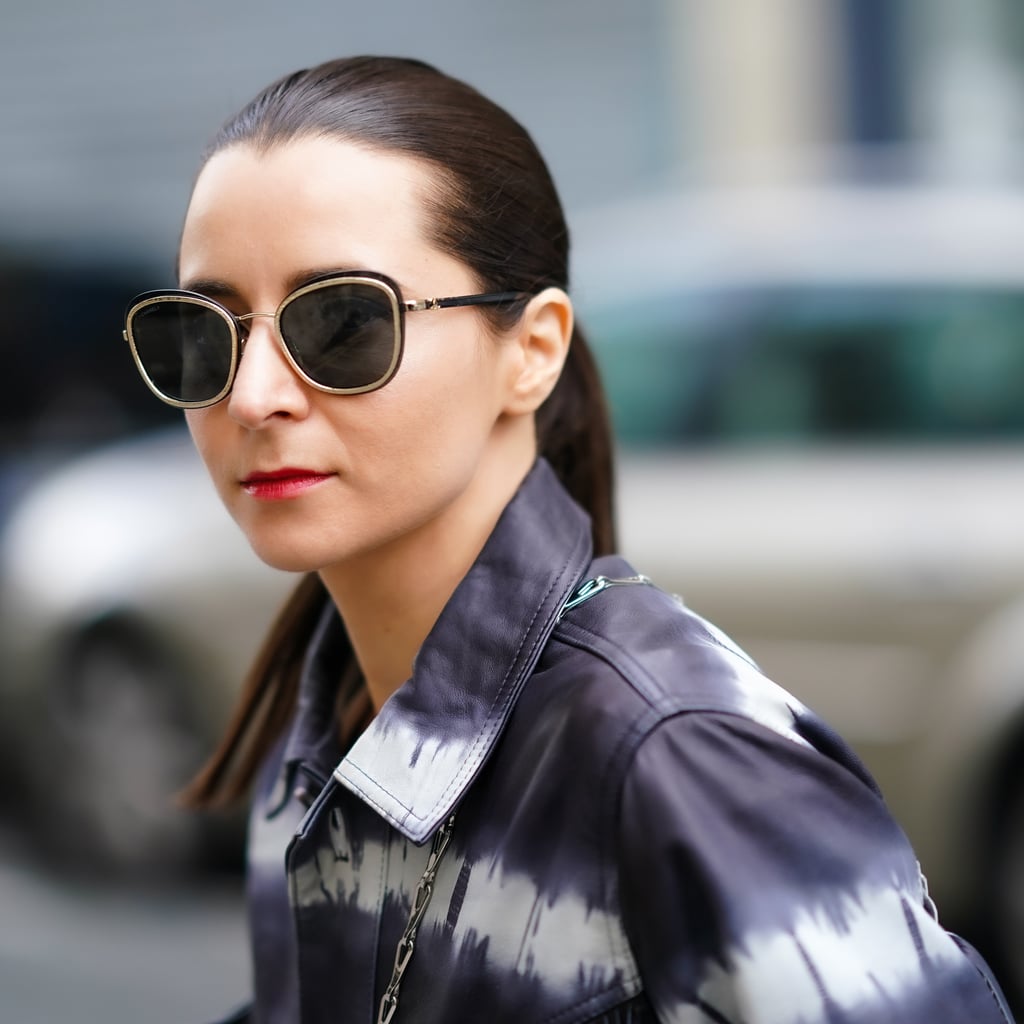 Cat-Eye, but Make It Oversize
The cat-eye shape is blown-up and as retro as ever, with a hint of '70s flair. These have more of a vintage aesthetic (think: Gloria Steinem opticals), rather than a mod bug-eye.
Futuristic Frames
We love to see how designers are reinventing the wheelhouse when it comes to funky frames. Sunglasses that are less about the lens and more about the overall silhouette (think: wavy tops and sides with intrigue — so, not your average heart shape) are fun and eye-catching; perfect for the eccentric in you waiting to break through.
https://www.popsugar.com/fashion/sunglasses-trends-2021-48095991